Certificate in IT Advance Course (CIT)| Computer Operator Course
---
AGT Institute of Technical and Professional Education offers comprehensive training in the Computer Operator Course. Every year, we equip thousands of students with the necessary skills to excel in this field. Many of our students have secured successful positions in both government organizations and private sector companies after completing the course with us. The timely completion of our 6-month Computer Operator Course has been a crucial factor in their success.
Course Outline:
Microsoft Word Course
In this course, we will make you an expert user of Microsoft Word. We go beyond basic skills and cover all the different menus, including Home, Layout, Design, and Insert. You will learn keyboard shortcuts, tips, and tricks to enhance your workflow and productivity. By the end of the course, you will impress your superiors and colleagues with your advanced skills in MS Word.
Microsoft Excel Course
Our training includes comprehensive instruction in Microsoft Excel. You will learn to create, manage, and manipulate data effectively. We cover creating lists and graphs and using various formulas for calculations and tabulations. MS Excel is a crucial software used in offices, and our course equips you to handle any kind of data-related tasks with ease and efficiency.
Microsoft Power Course
Microsoft PowerPoint is the preferred software for presentations in offices. We will teach you how to create engaging and impactful presentations. Even if you won't be the one delivering the presentations, you will be expected to prepare them using MS PowerPoint. Through our advanced training, you will gain the skills to create impressive slideshows that captivate your audience.
Comprehensive Composing Skills
Our course includes training in both English and Urdu composing for business documents. You will learn various types and styles of composition, enabling you to communicate effectively in a professional setting. We emphasize improving your writing skills to enhance clarity and conciseness in your business correspondence.
Typing Speed Enhancement Training Course
We understand the importance of typing speed in today's fast-paced work environment. Therefore, we dedicate a significant portion of the course to improving your typing speed. By following industry standards and practicing with specialized exercises, we will help you increase your typing speed and accuracy. You will be well-prepared to excel in typing tests and interviews, showcasing your efficiency as a computer operator.
Course Outcome:
Upon completion of this course, you will possess the confidence to apply for jobs in the government sector, private sector businesses, tourism industry, textile industry, education sector, manufacturing businesses, and more. You will also have the opportunity to pursue lucrative job prospects abroad or venture into entrepreneurship. This course opens up a world of opportunities in various fields, including jobs, personal business endeavors, further studies, and technical or professional pursuits. This course is beneficial for anyone seeking to learn computer skills, with the following categories being the most common target audience:
Job seekers
Professionals seeking skills upgrade
Students
Business owners
Job Seekers in the Government Sector:
If you aspire to work in government or semi-government departments (such as Railway, Pak Army, Narcotics, FIA, Police, Medical, Hospitals, Education Dept., PTCL, PIA, etc.) or private companies (including businesses, mills, factories, telecom, healthcare, pharma, manufacturing, food & beverage, and security), a Computer Operator Certificate is essential. Job openings across Pakistan require candidates to possess a Computer Operator Course Certificate, regardless of the position they apply for, be it Computer Operator, Office Assistant, Manager, or Assistant Manager. Government and private sector jobs emphasize the importance of computer skills, as computer technology and software continue to advance daily. To ensure your success in the job market, becoming an expert in computer operations is crucial.
Job Seekers in the Private Sector:
Proficiency in computer usage has become a standard requirement for private sector jobs, whether in Pakistan or abroad. Competence in Microsoft Word, Excel, and PowerPoint is expected in various industries, including trading, import-export, logistics, manufacturing, textile, hospitality, healthcare, pharma, agriculture, property sale & purchase, construction, design and development, automobile, aeronautical, and education. Your ability to operate computers proficiently significantly impacts your success in the private sector.
For Students:
Computer literacy is essential for students at all levels of education, whether in middle school, college, or university. Modern educational institutions make it mandatory for students to type homework assignments using software like MS Word and MS Excel, create presentations using MS PowerPoint, and even participate in online classes. This course covers all the necessary applications, making further studies more accessible and efficient for students.
Business Owners:
If you currently own or plan to start a business, our course is tailored to meet your needs. Running a successful business involves much more than sales. Managing assets, expenses, and correspondence with suppliers and customers requires efficient utilization of software like MS Word and MS Excel. Additionally, being a competent computer operator is crucial for engaging in e-marketing and social media advertising, which are vital for business growth. Our 6-month Computer Operator Course serves as a basic requirement for advanced courses in these areas. Taking this course will empower you to take full command of your business.
AGT انسٹی ٹیوٹ آف ٹیکنیکل اینڈ پروفیشنل ایجوکیشن ایک ایسا ادارہ ہے جوکہ کمپیوٹر آپریٹر کورس میں بہترین تربیت فراہم کرتا ہے۔ ہر سال، ہم ہزاروں طالب علموں کو یہ کورس مکمل کرواتے ہیں۔ ہمارے بہت سے سٹوڈنٹس نے یہ کورس مکمل کرنے کے بعدپاکستان میں سرکاری اداروں،پرائیویٹ کمپنیوں کے ساتھ بیرونِ ملک میں نوکریاں حاصل کی ہیں۔ ان کی کامیابی کی وجہ ہمارا کورس ہے
مائیکروسافٹ ورڈ ماسٹری کورس
اس کورس میں، ہم آپ کو Microsoft Word کا ماہر بنائیں گے۔ ہم MS Wordکی بنیادی چیزوں سے آگے بڑھ کے آپ کو یہ سب سکھاتے ہیں جیسا کہ ہوم، لے آؤٹ، ڈیزائن، اور داخل سمیت تمام مختلف مینوز پریکٹکلی سکھاتے ہیں۔ آپ ورک فلو کوبڑھانے کے لیے کی بورڈ شارٹ کٹس، ٹپس اور ٹرکس سیکھیں گے۔ کورس کے اختتامکے بعد آپ جہاں بھی نوکری کرنے جائیں گے،وہاں آپ ایم ایس ورڈ میں اپنی اعلیٰ صلاحیتوں سے اپنے اعلیٰ افسران اورساتھ کام کرنے والوں کو متاثر کریں گے۔
مائیکروسافٹ ایکسل ماسٹری کورس
ہماری تربیت میں Microsoft Excel میں جامع ہدایات شامل ہیں۔ آپ ڈیٹا کو مؤثر طریقے سے بنانا، اس کا نظم کرنا اور اس میں ہیرا پھیری کرنا سیکھیں گے۔ ہم فہرستیں اور گراف بنانے اور حساب اور ٹیبلیشن کے لیے مختلف فارمولوں کا استعمال کرتے ہیں۔ ایم ایس ایکسل دفاتر میں استعمال ہونے والا ایک اہم سافٹ ویئر ہے، اور ہمارا کورس آپ کو ڈیٹا سے متعلق کسی بھی قسم کے کام کو آسانی اور کارکردگی کے ساتھ سنبھالنے کے لیے تیار کرتا ہے۔

مائیکروسافٹ پاور پوائنٹ ماسٹری کورس
مائیکروسافٹ پاورپوائنٹ دفاتر میں پریزنٹیشنز Presentationsبنانے کے لیے استعمال ہوتا ہے۔ ہم آپ کو سکھائیں گے کہ کس طرحپُراثر اور خوبصورتPresentationsبناتے ہیں۔ ہماری جدید تربیت کے ذریعے آپ سیکھیں گے کس طرح Slide Showsبنتی ہیں اور ان کو بہترین بنانے کے لیے آپ کن ٹولز کا استعمال کرسکتے ہیں۔ سب سے اہم بات یہ کہ کم وقت کے اندر شارٹ کٹ کیز کا استعمال کرکے کیسے اپنی کسی بھی قسم کی Presentationکو بنا کے پیش کرسکتے ہیں۔

کمپوزنگ کی مہارت
ہمارے کورس میں کاروباری دستاویزات کے لیے انگریزی اور اردو دونوں میں کمپوزنگ کی تربیت شامل ہے۔ آپ کمپوزنگ کی مختلف اقسام اور انداز سیکھیں گے۔۔ ہم آپ کے کاروباری خط و کتابت میں وضاحت کو بڑھانے کے لیے آپ کی تحریری صلاحیتوں کو بہتر بنانے پر زور دیتے ہیں۔

ٹائپنگ سپیڈ ٹریننگ کورس
ہم آج کے تیز رفتار کام کے ماحول میں ٹائپنگ کی رفتار کی اہمیت کو سمجھتے ہیں۔ لہذا، ہم کورس کا ایک اہم حصہ آپ کی ٹائپنگ کی رفتار کو بہتر بنانے کے لیے وقف کرتے ہیں۔انڈسٹری کے معیارات پر عمل کرکے اور خصوصی مشقوں کے ساتھ مشق کرکے، ہم آپ کی ٹائپنگ کی رفتار اور درستگی کو بڑھانے میں مدد کریں گے۔ آپ کمپیوٹر آپریٹر کے طور پر اپنی کارکردگی کو ظاہر کرتے ہوئے ٹائپنگ ٹیسٹ اور انٹرویوز میں بہترین پوزیشن حاصل کرنے کے لیے اچھی طرح سے تیار ہوں گے۔

کورس کرنے کے بعد کے فوائد
اس کورس کی تکمیل کے بعد، آپ کو سرکاری شعبے، نجی شعبے کے کاروبار، سیاحت کی صنعت، ٹیکسٹائل کی صنعت، تعلیم کے شعبے، مینوفیکچرنگ کے کاروبار وغیرہ میں ملازمتوں کے لیے درخواست دینیکے قابل ہوں گے۔ آپ کو بیرون ملک منافع بخش ملازمت کے امکانات کو حاصل کرنے یااپناکاروبارکرنے کا موقع بھی ملے گا۔ یہ کورس ہر اس شخص کے لیے فائدہ مند ہے جو کمپیوٹر کی مہارتیں سیکھنا چاہتا ہے۔جن میں اپنی صلاحیتوں کو اپ گریڈ کرنے کے خواہاں طلباء،کاروباری حضرات
سرکاری اداروں یا پرائیویٹ کمپنیوں میں ملازمت تلاش کرنے والے
اگر آپ سرکاری یا نیم سرکاری محکموں (جیسے ریلوے، پاک آرمی، نارکوٹکس، ایف آئی اے، پولیس، میڈیکل، ہسپتال، محکمہ تعلیم، پی ٹی سی ایل، پی آئی اے، وغیرہ) یا نجی کمپنیوں (بشمول کاروبار، ملز، وغیرہ) میں کام کرنے کے خواہشمند ہیں۔ فیکٹریاں، ٹیلی کام، ہیلتھ کیئر، فارما، مینوفیکچرنگ، فوڈ اینڈ بیوریج، اور سیکیورٹی)، کمپیوٹر آپریٹر کا سرٹیفکیٹ ضروری ہے۔ پاکستان بھر میں ملازمت کے مواقع کے لیے امیدواروں کے پاس کمپیوٹر آپریٹر کورس کا سرٹیفکیٹ ہونا ضروری ہے، قطع نظر اس کے کہ وہ کسی بھی عہدے کے لیے درخواست دیتے ہیں، چاہے وہ کمپیوٹر آپریٹر، آفس اسسٹنٹ، منیجر، یا اسسٹنٹ مینیجر ہوں۔ سرکاری اور نجی شعبے کی ملازمتیں کمپیوٹر کی مہارت کی اہمیت پر زور دیتی ہیں، کیونکہ کمپیوٹر ٹیکنالوجی اور سافٹ ویئر روزانہ آگے بڑھتے رہتے ہیں۔ جاب مارکیٹ میں اپنی کامیابی کو یقینی بنانے کے لیے، کمپیوٹر آپریشنز میں ماہر بننا بہت ضروری ہے۔

پرائیویٹ سیکٹر میں ملازمت تلاش کرنے والوں کے لیے
پاکستان اور دنیا بھر میں کمپیوٹر کے استعمال میں مہارت پرائیویٹ اداروں کی سب سے اہم ضرورت بن گئی ہے۔ہر پرائیوٹ سیکٹر جیسا کہ ٹریڈنگ،امپورٹ ایکسپورٹ، لاجسٹکس، مینوفیکچرنگ، ٹیکسٹائل،، ہیلتھ کئیر ڈیپارٹمنٹس، فارما، زراعت، جائیداد کی خرید و فروخت، کنسٹرکشن، آٹوموبائل، اورایجوکیشن ڈیپارٹمنٹ کے ساتھ باقی جتنے بھی شعبہ جات ہیں ان سب میں آپ کو کمپیوٹر کا استعمال لازمی کرنا ہوتا ہے۔ یہ تمام ادارے آپ کی اس صلاحیت کو اہم سمجھ کے آپ کو جاب آفر کرتے ہیں۔

طلباء کے لیے
کمپیوٹر کی تعلیم ہر طالب علم کے لیے ضروری ہے، چاہے وہ مڈل اسکول، کالج یا یونیورسٹی میں ہو۔ جدید تعلیمی ادارے اپنے طلباء کو اسائنمنٹس یا پریزینٹیشنز بنواتے ہیں، یہ سب کرنے کے لیے سٹوڈنٹس کو MS Word اور MS Excel جیسے سافٹ ویئر کا استعمال کرنالازمی آتا ہو۔ اس کے ساتھ ساتھ کم وقت میں جلدی کام کرنے کے لیے آپ کی ٹائپنگ اسپیڈ بھی اچھی ہونی چاہیے۔
Other Recommended Courses for You: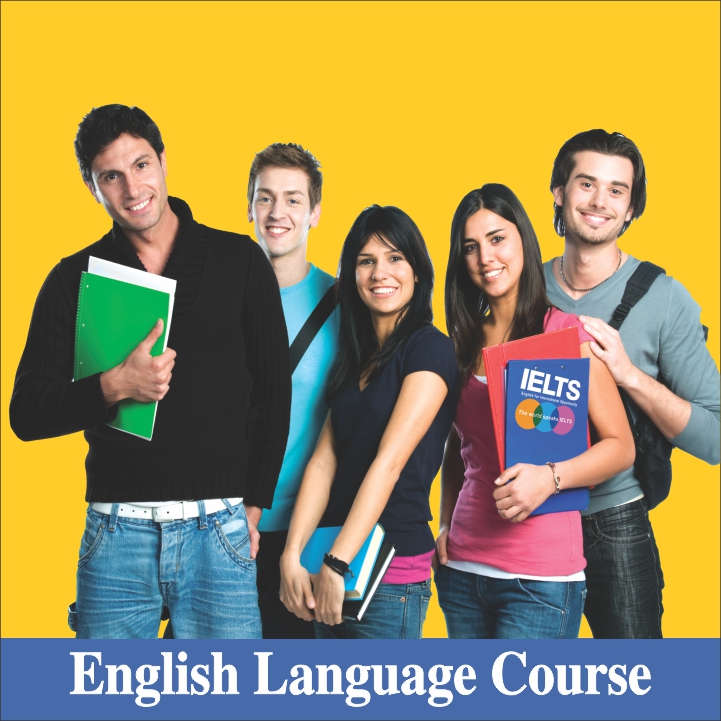 AGT Tech has well defined course modules and training sessions for students as per international standards. Students will be awarded six months AGT Tech training certificate after completion of two months (2 months) training course. If you want to have Cisco Certificate then you will have to appear for their exam as per their fee and exam schedules. The course timings, starting dates, intakes and fees structure details are as under:-
Starting Dates
Class Timings
Status
Fee
15 Sep 2023
10:00 to 12:00
Closed
Rs. 8000
18 Sep 2023
03:00 to 05:00
Closed
02 Oct 2023
11:00 to 01:00
Closed
06 Oct 2023
10:00 to 00:00
Closed
10 Oct 2023
02:00 to 04:00
Closed
16 Oct 2023
09:00 to 11:00
Closed
01 Nov 2023
12:00 to 02:00
Closed
06 Nov 2023
10:00 to 12:00
Closed
22 Nov 2023
03:00 to 05:00
Closed
04 Dec 2023
11:00 to 01:00
Open

Comments
Leave a Comment: